WELCOME TO SIMPLY AMAZING LIVING!
THANK YOU FOR VISITING OUR SITE.
Autumn has been following her dream to travel the world and experience what it has to offer since her departure from her small hometown in Illinois to the big city of Atlanta at the ripe old age of 18.
She has over 20 years of achievement in the hospitality industry where she was Director of Public Relations and Community Affairs for InterContinental Hotels Group.
Autumn is a locally published writer/author/editor for several Atlanta media outlets and is a leading contributor to Divine Lifestyle, an online lifestyle blog.
Autumn is an abuse survivor and has a passion for writing about overcoming the obstacles of her past and sharing her experiences of how she is now thriving as a wife, mother, and entrepreneur.  She hopes to help others see her vision that no matter what happened in the past, the present and the future is ours to shape into what we want it to be.  Autumn believes in the mantra to Choose Love in every aspect of her life.
She is a self-professed foodie and travel addict. Her insatiable wanderlust and love of all things lifestyle led her to create Simply Amazing Living. Autumn will share travel, entertainment, beauty, and fashion tips and recommendations in addition to articles on her personal experiences.
Autumn lives in Atlanta, Georgia with her husband, two children and a fabulous Dachshund who looks like an old man.
BUILDING YOUR BRAND
Autumn can help you and your company spread the word about your brand. If you would like her to represent you, your business or company with a product review – – please contact her at autumn(at)simplyamazingliving.com.
Click for a downloadable copy of my media kit:
MEDIA KIT
Autumn Murray featured in Authority Magazine
Thrive Global Selects Autumn Murray as a "Social Media Hero"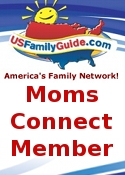 I'm earning rewards helping other shoppers save money.
— Autumn Murray