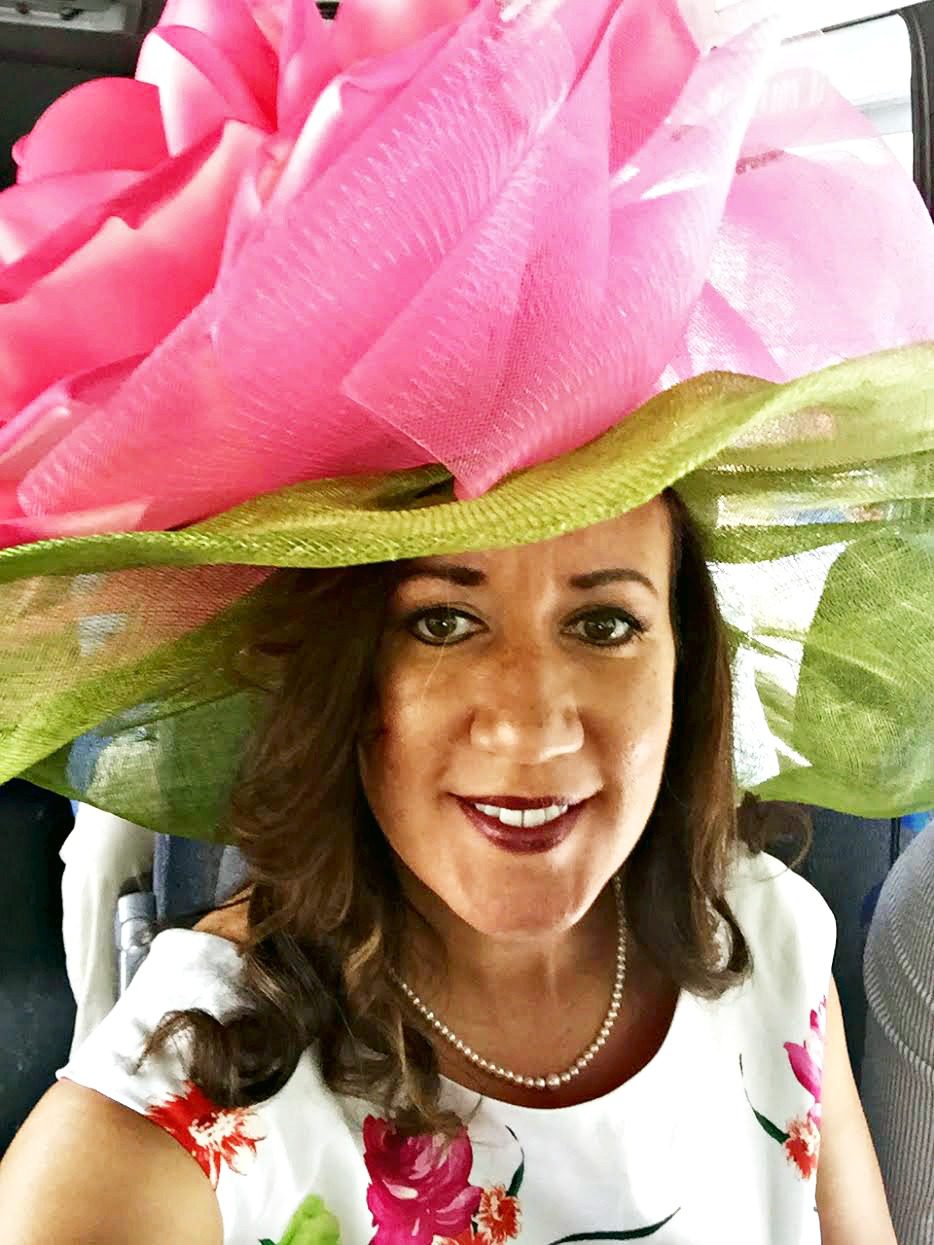 Dee's Hats is Kentucky Derby Hat Headquarters
Derby hat required!  When attending Oaks Day and the Kentucky Derby, one must have a fabulous hat to compliment your outfit.  There is one hat store in Louisville that stands out above all others in regards to selection and pricing – Dee's.  Dee's Hats sell over 2,000 custom-designed in-store hats and over 700 online.
Since this was my first Derby, I went with the mantra – Go big or go home!  When we arrived to pick up our hats the day before Derby, women were literally lined up at the door waiting for opening time to either pick up the hats they had designed or to select from the numerous décor options to have them created on the eve of the big day.  Next year, you can order your own custom-designed Derby Hat or choose from popular designs online and have them shipped to your door!
Click here to order your Derby hat:   Dee's Hats
Kentucky Derby Hat Tradition
Kentucky Derby hats are a tradition dating back over 100 years.  Dee's hasn't been around quite that long, but they have made their share of hats. In recent years they've expanded their offerings to include more designer hats, fascinators, 1000's of yards of ribbon and trim, extra staff, a feather bar, and over 1000 unadorned hats for Dee's designers to create a perfect Oaks or Derby hat for you.
Kentucky Derby hat season starts in January every year when our buyers head to Manhattan to find the latest styles and colors to bring back to the store. The season ends with you wearing one of Dee's creations on a sunny day in May.  Ok, they can't guarantee a sunny day, but they can promise you a fabulous custom-designed hat guaranteed to wow your friends!
They ship their hats anywhere in the U.S.A.  Contact Anna at hats@deescrafts.com to start the conversation!
Next year, order your own custom-designed Derby Hat or choose from popular designs online and have them shipped to your door by visiting their site: www.deescrafts.com.
Check out Dee's Hats on Facebook.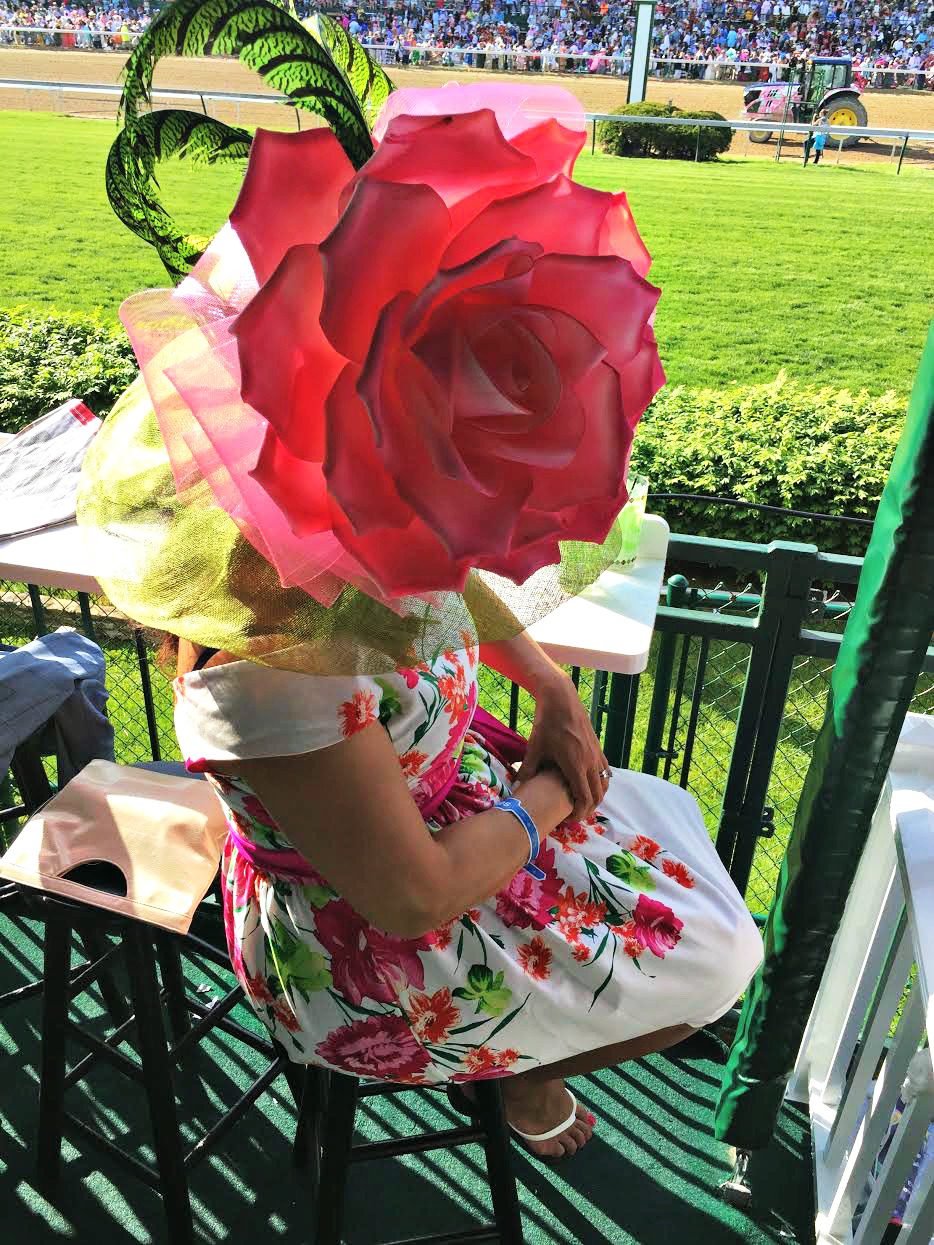 Josh Duhamel LOVED my Derby hat!

14 Hands Winery graciously hosted us as their guest at the 2016 Kentucky Derby. This once in a lifetime experience was absolutely amazing! We are so thankful.
GET SOCIAL WITH 14 HANDS WINERY
To learn more about 14 Hands you can visit them on Facebook | Twitter | Youtube so you never miss the latest updates.
This article originally appeared in Divine Lifestyle blog on May 27, 2016.  Divine Lifestyle.
PIN IT!
We hope you enjoyed Simply Amazing Living's "Dee's Hats is Kentucky Derby Hat Headquarters" post.
3,177 total views, 1 views today
WELCOME TO
SIMPLY AMAZING LIVING!
Autumn lives in Atlanta, Georgia with her husband and children. She is a travel addict, self-professed foodie and has an obsession with cycle/spin classes.
Autumn is an abuse survivor and has a passion for writing about overcoming the obstacles of her past and sharing her experiences of how she is now thriving as a wife, mother, and entrepreneur. She believes in the mantra to Choose Love in every aspect of her life. Read More…
Autumn Murray is a participant in the Amazon Services LLC Associates Program, an affiliate advertising program designed to provide a means for sites to earn advertising fees by advertising and linking to https://simplyamazingliving.com
Looking for Something?